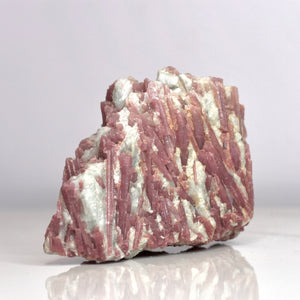 A stunning one of a kind specimen of Raw Pink tourmaline in its natural form. It is very rare to have such an abundance of Pink Tourmaline in one piece like this. 


Love • Healing • Acceptance
A stone of deep healing, enhancing acceptance and forgiveness. It brings comfort during heavy emotional pain and helps the heart release past traumas so that love can be given and received more easily.
Dimensions: Approx 15cm x 15cm