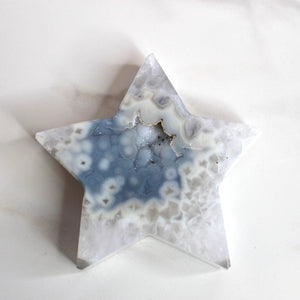 Blue Lace Agate is a supportive and nurturing crystal used to bring grounding and aid with communication. 


This stunning star has the soft blue colour running throughout and the texture of polished mixed with druzy geode aspects.
All our stones are natural and therefore vary slightly in colour. Crystals are recommended for their energy vibration from their formation, we do not recommend them as a replacement for necessary medical treatment. Please seek professional medical advice if so needed.