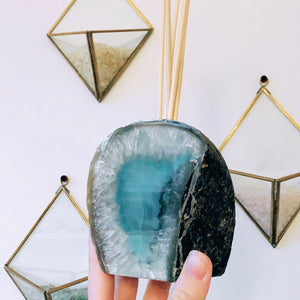 A beautiful way to have crystals in your home. Add your favourite fragrance to fill your home with beautiful scents. 


Agate
GROUNDING • STRENGTH • STABILITY
A slower, softer vibration crystal. Good for growth, building foundations, slowing down and centering.
All our stones are natural and therefore vary slightly in colour.
Crystals are recommended for their energy vibration from their formation, we do not recommend them as a replacement for necessary medical treatment. Please seek professional medical advice if so needed.