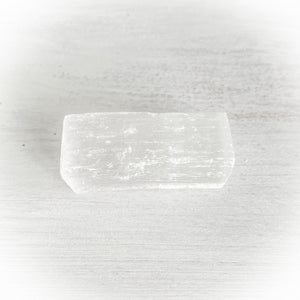 In their rough, raw state these Selenite sticks radiate their amazing energy.
Calming • Spiritual
A calm stone with a fine vibration. Cleans and clears you of negative energy, like a shower for the soul.
Dimensions: 6.5 x 2.5 cm
Our stones are natural and therefore may vary slightly in size and colour.
Crystals are recommended for their energy vibration from their formation, we do not recommend them as a replacement for necessary medical treatment. Please seek professional medical advice if so needed.